Thank you To Everyone Who Donated!
You Can Still Donate And Help Us Make A Difference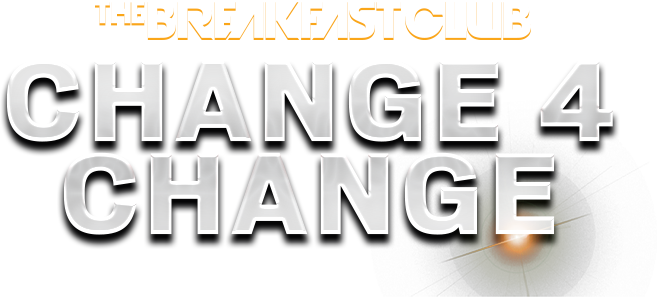 TEXT
"change"
to
52182
to donate
#CHANGE4CHANGE
RADIOTHON EVENT TO BENEFIT
THE THURGOOD MARSHALL COLLEGE FUND BREAKFAST CLUB SCHOLARSHIP
By donating during the Breakfast Club #Change4Change Radiothon with TMCF, you will literally help change the lives of HBCU students. Your gift today will support the exciting new TMCF | Breakfast Club HBCU Scholarship. This need-based scholarship will truly make a difference in the lives of these talented students as we aim to provide a $5,000 SCHOLARSHIP for each recipient in the 2020-2021 academic year. The more we raise, the more scholarships we can award to deserving students attending ANY accredited HBCU, so please support the TMCF | Breakfast Club HBCU Scholarship today!
Established in 1987, the Thurgood Marshall College Fund (TMCF) is the nation's largest organization exclusively representing the Black College Community. TMCF member-schools include publicly-supported Historically Black Colleges and Universities (HBCUs) and Predominantly Black Institutions (PBIs). Through scholarships, capacity building and research initiatives, innovative programs, and strategic partnerships, TMCF is a vital resource in the K-12 and higher education space. The organization is also a source for top employers seeking top talent for competitive internships and good jobs.
TMCF is a 501(c)(3) tax-exempt, charitable organization. For more information visit: www.tmcf.org
UPDATES: