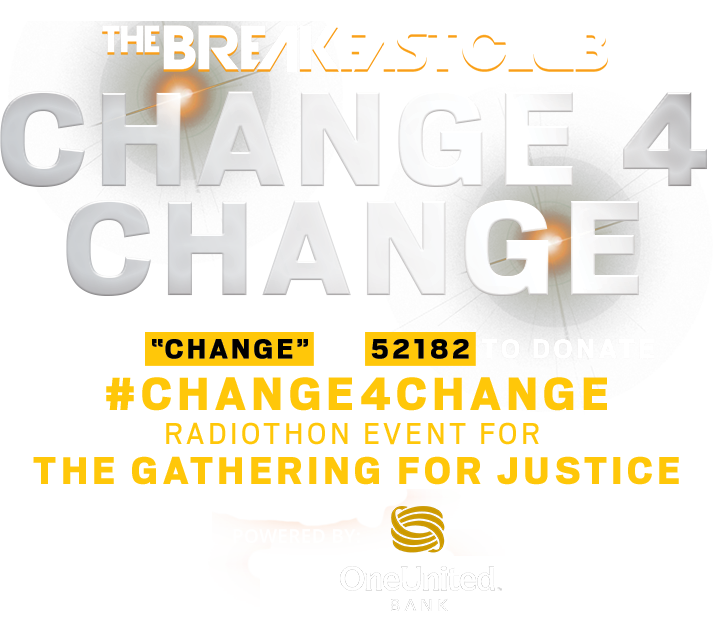 The Breakfast Club's #Change4Change radiothon, was an amazing success and raised over $700,000 to benefit The Gathering for Justice, an organization whose mission is to eliminate racial inequalities, social injustice and child incarceration
We saw huge donations from Eminem, Diddy, DJ Khaled, will.i.am and more. However, the real difference maker was the thousands and thousands of listeners who donated $1, $5, $10, & $20.
The Gathering for Justice was founded in 2005 by Harry Belafonte after he witnessed a news report of a 5 year old black girl being handcuffed and arrested in her classroom for "being unruly". They are the fiscal sponsors for: The Women's March, Justice League NYC, Colin Kaepernick's Know Your Rights Campaign.
We will continue to take donations through December 1, 2017.
How to Donate
Text "Change" to 52182
Type Your First & Last Name
Click Link
Donate