Charlamagne Calls For a Petty Party In R.Kelly's Mentions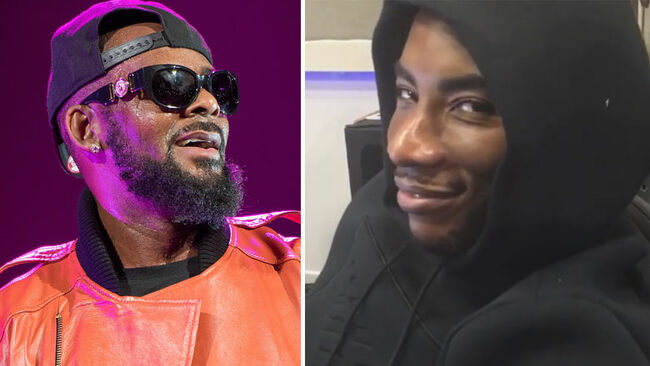 Charlamagne Tha God called for all the listeners of The Breakfast Club to get a petty party poppin' in R.Kelly's mentions after news surfaced that he allegedly trained a girl to be his "sex pet" since she was 14 years old. Kitti Jones, who is now 34, spoke out about her experience with the singer in a new BBC documentary called "R Kelly: Sex, Girls and Videotapes."
"I saw that she was dressed like me, that she was saying the things I'd say and her mannerisms were like mine. That's when it clicked in my head that he had been grooming me to become one of his pets. He calls them his pets," she said in the documentary. This new story is consistent with the one Jones said during her interview with Buzzfeed News last year, where R. Kelly was accused of having a "sex cult" and training girls and women to be his "pets."
In 2008, Kelly was found not guilty of child pornography after he was accused of filming sexual encounters with another 14-year-old girl. He's also settled a number of similar cases, during his career.
During Angela Yee's Rumor Report, when discussing these accusations Charlamagne said that we should just cancel R.Kelly - stop talking about him, stop reporting on him, and stop supporting him in concert. He then called for a "Petty Party" in his mentions and to drop the hashtag #PP14 in the comments on Twitter and Instagram.
"Can we just drop R. Kelly from life? Why don't we collectively mute R. Kelly," Charlamagne asked during this morning's broadcast. "Everyone unfollow R. Kelly, why do we have to have R. Kelly in our collective consciousness," he continued.
"We're having a 'Petty Party' in R. Kelly's mentions. Go hashtag #PP14. Don't ask me why, you should know," Charlamange said on Breakfast Club's Instagram.
Listen to Rumor Report below:

The Breakfast Club
Want to know more about Breakfast Club? Get their official bio, social pages and articles on The Breakfast Club!
Read more